Street Fighter V: Champion Edition Announced - Gill Joins Roster Next Month!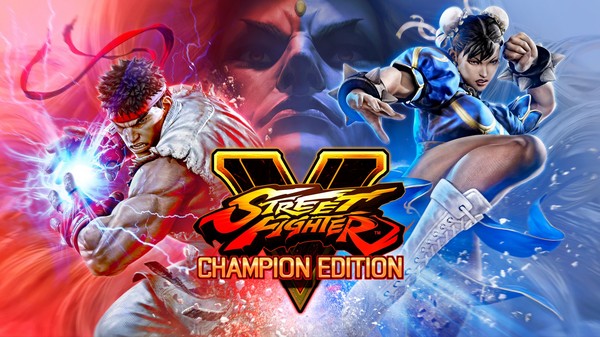 The Grand Finals wasn't the only hype moment at this year's North America Regional Finals, as we also announced Street Fighter V: Champion Edition! This action-packed new version includes all content (excluding Fighting Chance costumes, brand collaboration costumes and Capcom Pro Tour DLC) from both the original release and Street Fighter V: Arcade Edition. It also includes each character, stage and costume that released after Arcade Edition and will release for Champion Edition. That's 40 characters, 34 stages and over 200 costumes, making Champion Edition the most stacked version of Street Fighter V yet! Read on for more info on Champion Edition, Gill and the new November content!
Street Fighter V: Champion Edition will be available physically and digitally on PlayStation 4 and as a digital download on Steam for MSRP $29.99 / €29.99 / £24.99 beginning on February 14, 2020. Anyone who pre-orders Champion Edition in North America (other territories may vary) will receive a fierce-looking new costume color for each character. For current owners of any version of Street Fighter V, there's also a handy Upgrade Kit for MSRP $24.99 / €24.99 / £19.99 that grants you instant access to all available Champion Edition content as it becomes available leading up to the launch date.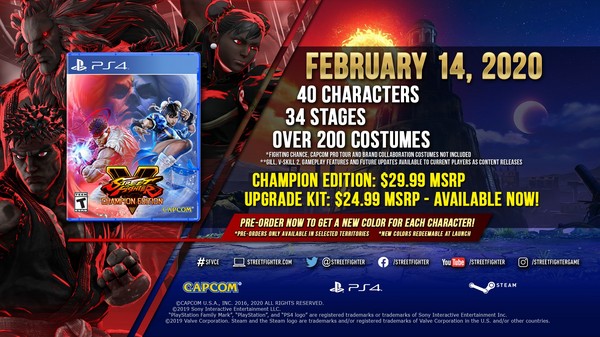 As always, all game mode additions and balance updates are free for owners of any Street Fighter V version. In fact, all-new V-Skills (V-Skill 2) are being added for each character and, along with a new balance update, will be available for free to current players next month. All DLC characters can still be purchased separately or earned free-of-charge by completing various in-game challenges and receiving Fight Money.
Gill
Now, on a more angelic note, Champion Edition heralds the return of Gill, the leader of the Secret Society and the end boss of the Street Fighter III series. Anyone who finished SFV 's "A Shadow Falls" story mode will remember the final sequence where Gill was shown to be plotting behind the scenes. Gill is now ready to reveal himself to the world, as he sets out to fulfil the prophecy that the Secret Society has coveted since ancient times. Gill will be added to the Street Fighter V roster as part of Street Fighter V: Champion Edition in February 2020 or can be acquired separately starting in December for MSRP $5.99 / €5.99 / £4.99 or 100,000 Fight Money.
Gill is a master of both Pyrokinesis and Cryokinesis, being able to control fire and ice with perfect elemental balance (hence his outward appearance). All his heavy normal attacks, and all but one of his special moves, have an elemental alignment. When Gill throws out a fierce punch, it'll be engulfed in flames, and when he lets fly with a standing roundhouse, it'll hit opponents with a frozen force. But these hot and cold flashes aren't just for show. They also form the cornerstone of Gill's unique mechanic – Retribution (bet you're glad we didn't say Resurrection).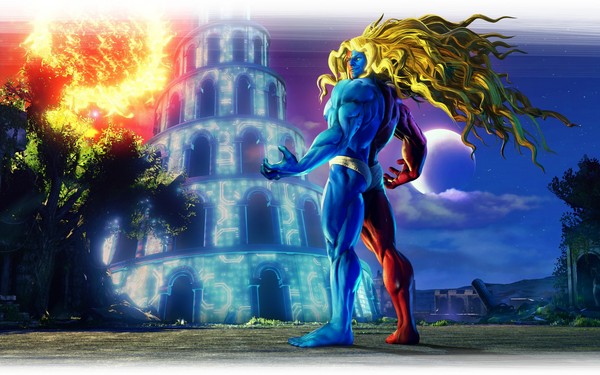 V-Skill 1 – Divine Comet
Depending on which V-Trigger is selected, Divine Comet will summon either an ice or fire-based projectile. If this missile hits the opponent, they'll be afflicted with either a flaming aura that slowly reduces grey life or a frozen veil that stops their stun gauge from recovering. If Gill then hits the opponent with an elementally opposed strike, the word "Retribution" appears on screen and the rules get rewritten. His overhead causes a hard knockdown, his standing fierce punch leaves him at plus 10 on hit and he gets more opportunities for juggles and air resets.
V-Skill 2 – Blocking
Blocking can be performed against mid/high attacks or low to deflect the opponent's attack. It's effective against strikes and projectiles and it can also be rapidly chained into itself for those "Moment #37" opportunities.
V-Trigger 1 – Primal Fire
Primal Fire powers up Gill's fire-based special attacks, causing them to set the opponent on fire without having to spend any bar on their EX versions. It also unlocks two additional flaming attacks. Burn Storm is a burning tempest that can be cancelled from most of Gill's normal attacks and Flame Javelin is a fast moving projectile that strikes the ground like a mini meteorite.
V-Trigger 2 – Ice of Doom
Ice of Doom is the arctic opposite of Primal Fire, in that it buffs Gill's ice-based specials. It also unlocks two additional moves that are less spicy and more icy. Tree of Frost is a frozen pillar of spikes that rapidly grows from Gill's outstretched palm. If it strikes the opponent while they're in a burning state, the Retribution effect will cause a wall bounce. Delay Freeze Lance sets a frosty trap on the ground that functions like a proximity mine. Should the opponent be careless enough to trigger it without blocking, the ensuing detonation will freeze them in place and leave them open for an unabridged combo.
"Sun Chase Moon" Stage
In keeping with their namesake, the Secret Society have hidden bases spread across the globe. The new Sun Chase Moon stage houses one such base, looking suspiciously similar to the spiralling structure shown during Urien's ending in Street Fighter III: 3rd Strike. On one side of the stage, the sun looms intently with fierce beams of light, while on the other, the moon hangs in the sky with seemingly perpetual twilight. The structure in the middle also lights up with ancient runes when either player secures a round. The Sun Chase Moon stage will be added to Street Fighter V: Champion Edition or available separately in December for MSRP $3.99 / €3.99 / £3.29 or 70,000 Fight Money.
Holiday Content
As if all this news wasn't festive enough, there's more! Beginning on November 18 th , new holiday-themed content will be available in Street Fighter V! Light up the holidays with themed costumes for G, Poison and Lucia for MSRP $3.99 / €3.99 / £3.29. And in weather-related news, a blizzard has apparently hit Metro City and transformed Abigail's auto shop into a "Holly Jolly Beatdown" winter wonderland! Add this new stage to your collection for MSRP $1.99 / €1.99 / £1.69 or 40,000 Fight Money. The holiday costumes are available on Nov 18 and the stage is coming later this month!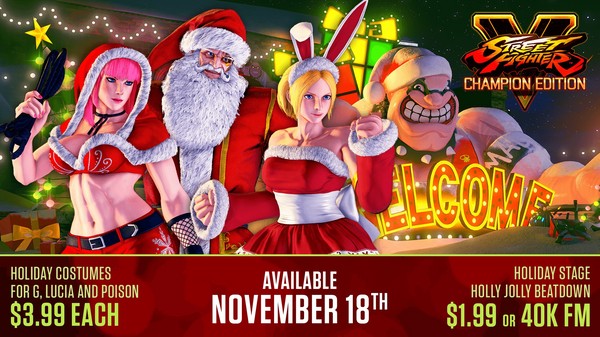 Extra Battle: Blanka (Nergigante)
And finally, for our Monster Hunter fans out there, we've got something special. Street fighting and monster hunting go together like, well… Blanka and Nergigante. From November 22 nd through December 20 th , if SFV players get a "Quest Complete" in Extra Battle mode, they'll be rewarded with a new Blanka costume carved from Nergigante, a ferocious spiky Elder Dragon first introduced in Monster Hunter: World. Current Monster Hunter World: Iceborne players can battle the all-new (and even more ferocious and spiky) Ruiner Nergigante in this recently released expansion!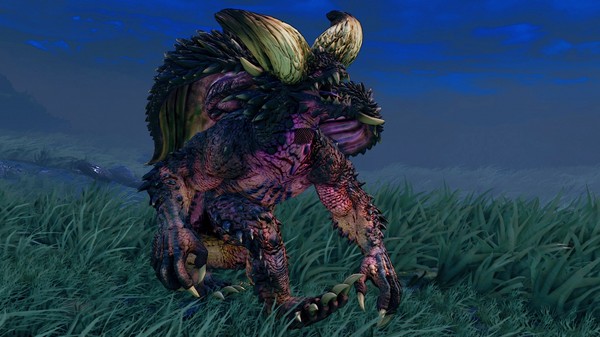 Ok, that's all for now, but more exciting Street Fighter V content is in the works. As a reminder, don't forget to attend (or view) Capcom Cup 2019 (Dec 13-15 in Los Angeles), the culmination of the 2019 Capcom Pro Tour. A winner will be crowned and another new SFV announcement may be coming your way too!
Capcom at NYCC 2019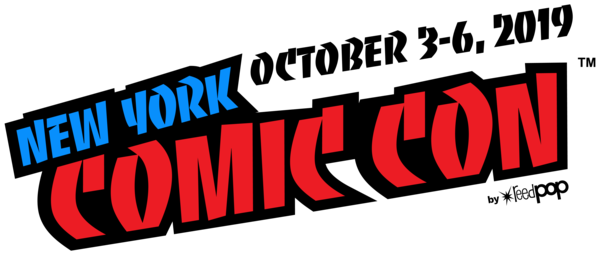 Capcom will be at New York Comic Con 2019, and we'll be bringing a whole lot with us! Take a seat in the Mastermind's chair, walk on the wild side with Rajang, and grab some great Capcom merch at the Capcom booth (#1420). Read on for more details, including where to find the World of Capcom panel!
Games
PROJECT RESISTANCE (WORKING TITLE) – PS4, XB1, Steam
Set against the backdrop of the Resident Evil universe, this brand-new asymmetrical online survival horror experience throws four Survivors into a Mastermind's twisted experiment. Surviving the three individual stages that make up the demo's map requires good teamwork and communication, because the Mastermind will use any means necessary to prevent the Survivors from escaping – including taking direct control of the deadly Tyrant.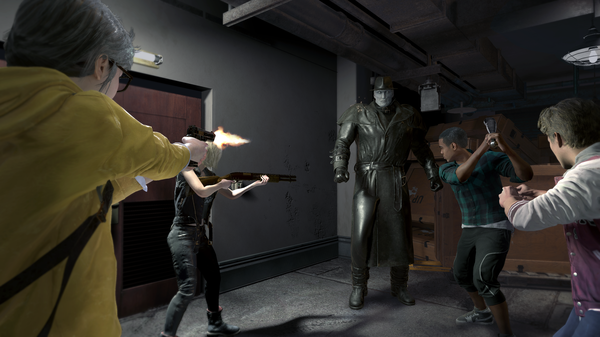 As a Survivor, you'll need to take down tough enemies, assist your teammates, utilize special skills, and work together to make it through each stage if you want a shot at escaping. Each character has their own unique role and abilities that can help other Survivors or hinder the Mastermind, making teamwork a key part of enduring enemies and traps as you solve puzzles and search for a way out. As a Mastermind, you'll use a series of cards to place traps, zombies, and vicious creatures around each stage to thwart the Survivors' progress, even unleashing the unstoppable Tyrant to (literally) crush the Survivors' ambitions.
For more info, check out the gameplay video below to see how a full match can play out:
Both the Survivor and Mastermind roles will be playable at the show, so be sure to bring a few friends to play with – or against! NYCC also marks the first time Project Resistance will be playable in North America, so make time to swing by the Capcom booth and check out this unique take on survival horror.


MONSTER HUNTER WORLD: ICEBORNE – PS4, XB1 (Available now); Steam coming January 2020
This critically acclaimed larger-than-life expansion is out on PlayStation 4 and Xbox One… but we still have more content in the works for you, so that's what we're taking to the show this weekend!
If you're new to the series or on the fence, we invite you to try out one of our 4 main quests, ranging from Easy (Great Jagras) to Expert (Velkhana).
If you're a seasoned hunter, we challenge you to face the star of our upcoming first free Title Update: Rajang! This is a really tough quest, and almost impossible to beat, but we're very eager to see all the valiant hunters step up and try their best!

MEGA MAN ZERO/ZX LEGACY COLLECTION – Switch, PS4, XB1, Steam (Available January 21 st , 2020)
MISSION START! Six games megamerge together into this collection, which span all four Mega Man Zero games and both Mega Man ZX games. While these games were previously only available on handheld platforms, Mega Man Zero/ZX Legacy Collection brings all six intense action adventures to console for the first time! In addition to having a demo of each included game available at the show, you'll also be able to try out the brand-new Z Chaser mode for the first time in North America!
In this time trial-like mode, you can race against your best time in each stage, or against different skill levels of ghost data, displayed in a split-screen format, to clear stages as fast as you can. This thrilling new mode will be included when the game launches on January 21 st , 2020, and will support local head-to-head and online leaderboards so you can challenge local friends on a single console as well as race against the fastest times around the world!


RESIDENT EVIL 5 AND RESIDENT EVIL 6 – Switch (Available October 29 th)
Even more survival horror on the Nintendo Switch is just a few weeks away! Resident Evil 5 and Resident Evil 6 join Resident Evil 0, Resident Evil, and Resident Evil 4, which were released earlier this year. Try out each game for Nintendo Switch solo or with a co-op partner. Join fan-favorite characters on world-spanning adventures, and enjoy plenty of bonus features anytime, anywhere, including the arcade-style action of The Mercenaries mode in each game, perfect for quick gameplay sessions on the go.


The World of Capcom Panel
Friday, October 4th, 11:00 AM to 12:00 PM
Room 1A24
Capcom's been on a monstrous roll of acclaimed titles from some of the most popular video game franchises in the industry, including Resident Evil, Street Fighter, Mega Man, and Monster Hunter. Join moderator Mike Lunn from Capcom USA and special development team members all the way from Capcom Japan for updates and announcements on the company's latest games! You don't want to miss this one!
Signing Sessions
Yoshinori Ono, Executive Producer for Street Fighter, will be signing at the following booths and times:
Saturday, October 5th
12:00 PM - Arcade 1-Up
2:00 PM - Pin Club (Booth #120)
Sunday, October 6th
2:00 PM - UDON (Booth #1764)

Capcom Store
After a hiatus with a focus on the digital realm, the Capcom Store makes its return in physical form!
This year, the Capcom Store will be your one-stop-shop for all things Capcom, and will be featuring a number of items not sold on our online shop, including a couple of NYCC exclusives and debuts, and various items from a number of our licensing partners. One thing to note, however: our store at NYCC will be cashless; we will only be accepting cards as a form of payment.
Here are some of the highlights:
** NYCC Exclusive **
Velkhana Pin (Pin Club) - $10.00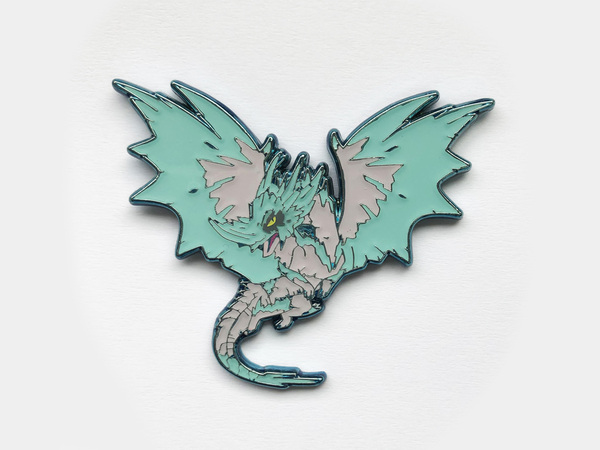 Chun-Li Kick Pin (Pin Club) - $10.00 / Ryu Jump Pin (Pin Club) - $10.00
X Pin (Pin Club) - $10.00 / Zero Pin (Pin Club) - $10.00
**NYCC 2019 Early Access**
Street Fighter II: Champion Edition Replicade (New Wave Toys) - $199.99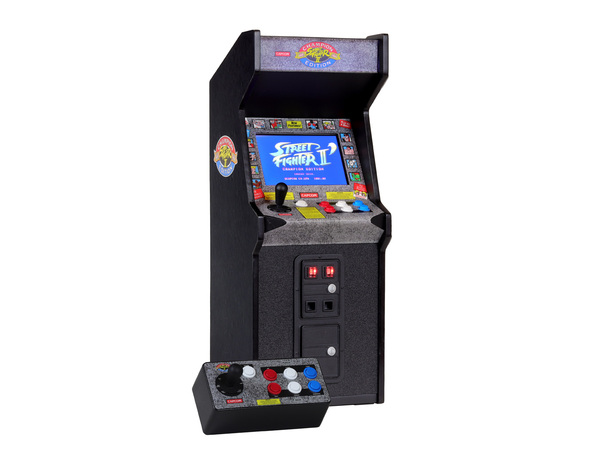 Street Fighter Watch Band (Hyperkin) - $29.99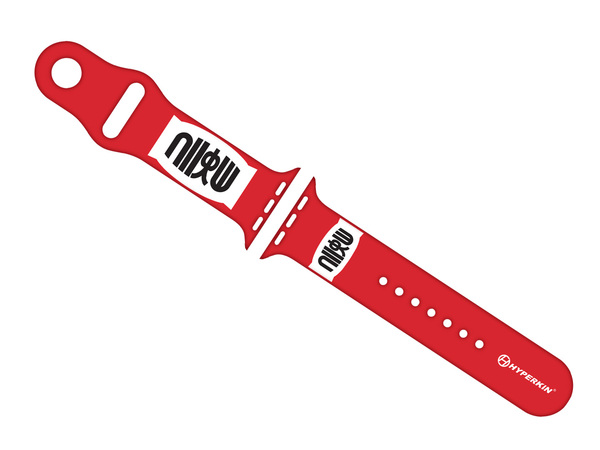 Pro Fight Stick Chun-Li (Victrix) - $399.00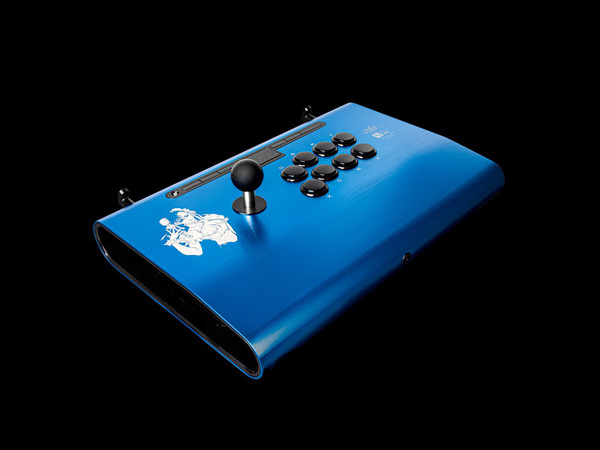 Iceborne Emblem Patch (Udon) - $15.00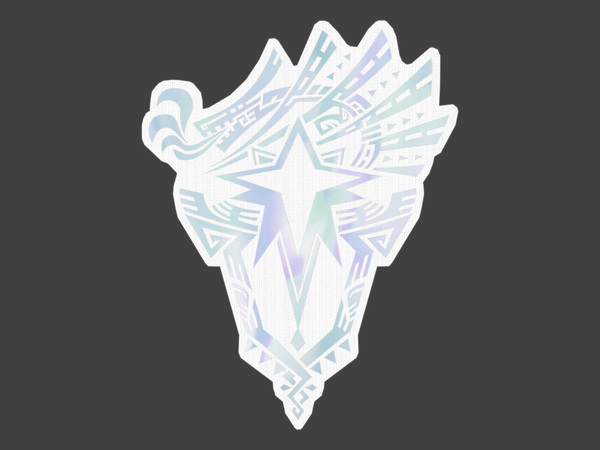 Mega Man Patch (Udon) - $15.00 / E-Tank Patch (Udon) - $15.00

And that's not all; here's the full list, in text form:
STREET FIGHTER
Victrix Pro Fight Stick Chun-Li Limited Edition - $399.00
Victrix Pro Fight Stick Ryu Limited Edition - $399.00
Street Fighter Watch Band - $29.99
Collector Cup - Chun Li - $14.99
Collector Cup – Ryu - $14.99
Collector Cup – Blanka - $14.99
Collector Cup – Akuma - $14.99
Street Fighter V Drawstring Bag - $19.99
UDON Street Fighter Character Select Pins (Stage 1) - $15.00
UDON Street Fighter Character Select Pins (Stage 2) - $15.00
Ryu - Cable Guy - Controller & Device Holder - $24.99
Pin Club Chun-Li Kick Pin - $10.00
Pin Club Ryu Jump Pin - $10.00
SFV - Decal Sheet - $5.99
Street Fighter II: Champion Edition x Replicade - $119.99

MEGA MAN
Collector Cup – Mega Man - $14.99
Pin Club Zero Pin - $10.00
Pin Club X Pin - $10.00
Mega Man Drawstring Bag - $19.99
Megaman & Rush - Decal Sheet - $5.99
ProtoMan - Decal Sheet - $5.99
Megaman 8-bit - Decal Sheet - $7.99
UDON E-Tank Patch - $15.00
UDON Mega Man Patch - $15.00
MONSTER HUNTER
Pin Club Velkhana Pin - $10.00
Monster Hunter Figurine Bundle (Vol. 9) - Blind Box - $15.00
Monster Hunter Figurine Bundle (Vol. 10) - Blind Box - $15.00
Monster Hunter Figurine Bundle (Best of Vol. 4, 5, 6) - Blind Box - $15.00
Monster Hunter Figurine Bundle (Vol. 11) - Blind Box - $15.00
UDON Monster Hunter Iceborne Emblem - $15.00
RESIDENT EVIL
BSAA Logo - Decal Sheet - $5.99
STARS Logo - Decal Sheet - $5.99
Umbrella Corp - Decal Sheet - $5.99
Raccoon Police - Decal Sheet - $5.99
If you're at NYCC this year, make sure to stop by our booth (#1420) to grab some great merchandise, check out the World of Capcom panel (Room 1A24, Friday, 11 AM) work with – or against – other show-goers in various games, and prove you're the fastest Reploid around!
E. Honda, Lucia and Poison Coming to Street Fighter V: Arcade Edition on August 4th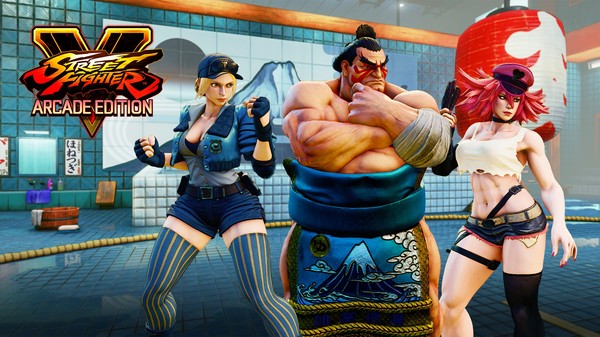 Three new characters are being added to Street Fighter V: Arcade Edition – pushing the impressive roster to 38 fighters. The sumo wrestling E. Honda completes the starting lineup from the original Street Fighter II. Lucia Morgan, a detective from the Special Crimes Unit of the Metro City Police Department, steps up to the plate with her thick Metro City accent and red-hot kicks. And last, but definitely not least, Poison of Final Fight fame brings her cracking whip and striking style to SFV: AE .
These three new challengers are being added to Street Fighter V: Arcade Edition and will be available on August 4 th individually for MSRP $5.99 / €5.99 / £4.99 or 100,000 Fight Money. A "Summer 2019 Character Bundle" will be made available on August 5 th for MSRP $14.99 / €14.99 / £11.99 and will include all three new characters, in addition to each character's Battle Costume and Default Colors 3-10.
Read on to get the full inside scoop.
E. Honda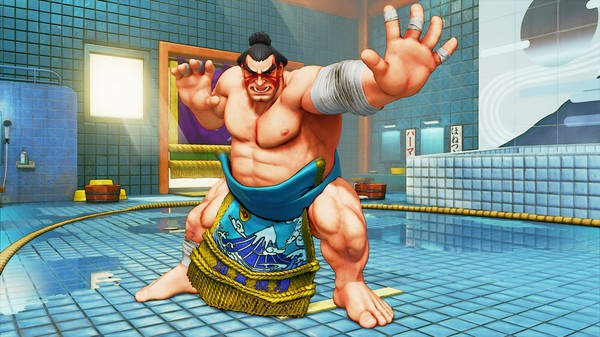 Wishing to educate the world on the long-term benefits of a relaxing soak in the tub, E. Honda is re-opening his popular bathhouse – Honda Sento. But as steadfast as his devotion is to all things hot and steamy, his number one passion will always be sumo wrestling. In this respect, Honda-san's transition to SFV: AE is comprehensive. His Hundred Hand Slap still requires a precise pianoing of punch presses (this time, four rather than five) to let loose with the open palm assault. His Sumo Headbutt still hits like a speeding bullet train, while being susceptible to projectile pressure. And his Oicho Throw still makes him dangerous up-close. But far from a relic of the past, Honda's formidable V-Skill and V-Triggers take his iconic fundamentals to the next level.
[V-Skill – Neko Damashi]
Honda's V-Skill is a heavy-handed clap that negates single-hit projectiles. It can cancel into his special moves on block and hit. V-Skill into light Hundred Hand Slap, for instance, is a true block string and leaves Honda at frame advantage.
[V-Trigger 1 – Onigawara]
His V-Trigger unlocks a more potent version of the Sumo Headbutt, called Oni-Daikaku. It can combo from any normal attack, has one hit of armor on start-up and can cancel into a second headbutt called Oni-Muso. Oni-Daikaku can also be used to guard crush the opponent on a full charge.
[V-Trigger 2 – Tajikarao]
Honda's V-Trigger 2 unlocks a running command grab with one hit of armor. The grab can hit raw or as part of a combo, with Honda slamming the opponent into the nearest corner, gaining frame advantage and removing the opponent's ability to perform a back recovery. This makes it a particularly strong tool for oki.
Lucia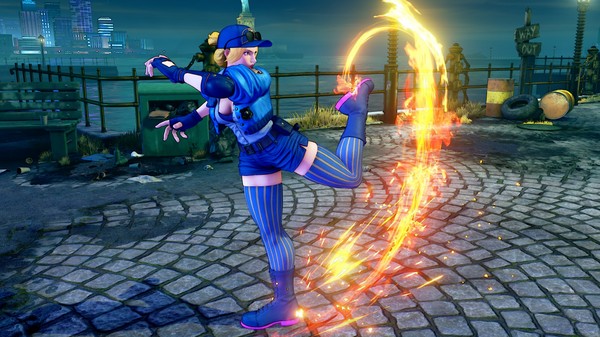 Having received a tip off from Haggar about a possible plot to take out Mayor Cody, Officer Morgan hits the streets of Metro City in search of answers. Her Gun Smoke command run lets her close the distance quickly with one of four follow-ups – the Rough Chase shoulder barge, Tornado Spinner juggle kicks, Cyclone Spinner anti-air and the Braking dead halt. She also has access to the Dragon Punch-style Hurricane Spinner, the Fire Spinner spinning back kick and flaming projectiles with unconventional flightpaths courtesy of Flipper Shot. All these specials are unsafe on-block unless timed meaty or spaced correctly, but thanks to her strong V-Triggers and a cancellable low forward that hits from afar, she has many ways to combo into them.
[V-Skill – Tap-Kick]
Lucia's V-Skill is a multi-hitting kick that can be cancelled from most of her normal attacks and leaves her at advantage on hit. You just need to be mindful that it's very unsafe on block.
[V-Trigger 1 – Burning Fight]
Her V-Trigger 1 enhances all her kick-based special moves, and when combined with her EX command run, can lead to some flashy and highly damaging combos. It also causes her V-Skill to score a knockdown on the final hit, leading to more oki opportunities.
[V-Trigger 2 – Weapon Fury]
Lucia's V-Trigger 2 equips her trusty baton and unlocks Tactical Weapon. This move can be cancelled from all her normal attacks, is safe on block and can combo into all her special moves. Suffice to say, it's tailor made for frame traps and extending combos.
Poison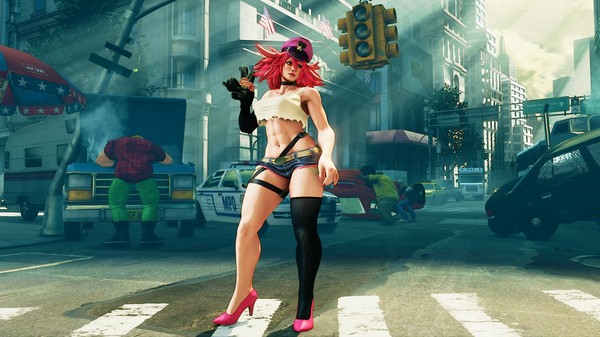 Feeling down in the dumps after parting ways with her former partner-in-crime, Poison returns to Metro City in search of a new headliner for the wrestling federation. She's received a whip upgrade compared to the short-range slapper she sported in Ultra Street Fighter 4 – this time she's wielding a looping lasher with lasso-like range. Gone are the rekkas and chargeable projectiles, which are replaced by a refreshing mix of far-reaching normals that are easily buffered into her high kicking and whip whirling specials. And we haven't even detailed her V-Skill and V-Triggers yet!
[V-Skill – Perfume Swing]
Poison's V-Skill is a swinging strike that can travel one of two distances. It can be cancelled from some of her normal attacks and allows for a follow-up strike. It can also travel over most projectiles if spaced correctly.
[V-Trigger 1 – Poison Cocktail]
Her V-Trigger 1 gives her access to Molotov cocktails. These can be thrown either straight up or ahead and cause steady chip damage by setting the ground on fire. They're useful for setups and combo extensions.
[V-Trigger 2 – Poison Glamor]
Poison's V-Trigger 2 unlocks two commands grabs – Toxic Hold and Toxic Bind. The former does more stun and damage, but has limited range. The latter can hit from over half a screen away, but has more start-up and recovery frames. Both can be used mid-combo.
"Honda Sento" Bathhouse Stage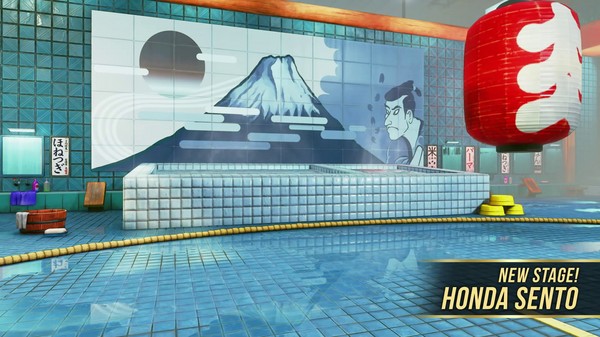 This stage should be instantly familiar to anyone who played Street Fighter II in the 90s. "Honda Sento" is a modern remake of E. Honda's iconic bathhouse stage from Street Fighter II: The World Warrior. Blue tiled flooring, individual showers and a sumo-sized onsen – filled to the brim with piping hot water from a nearby hot spring. What better place to kick back and relax with a towel on your head after a hard day of fighting in the streets. The new "Honda Sento" stage can be yours on August 4 th for MSRP $3.99 / €3.99 / £3.29 or 70,000 Fight Money.
Free Trial (Season 3 Character Unlock) and Sale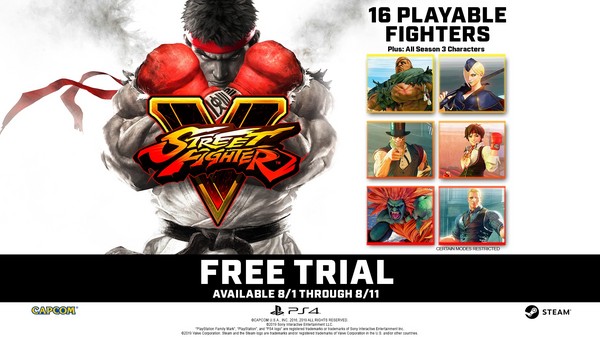 Haven't yet taken the time to pull off a Shoryuken or Hadoken in Street Fighter V? Well, why not try out the latest instalment in Capcom's premier fighting game series for FREE! An all-new Free Trial on PlayStation 4 and Steam runs now through August 11 th . And for the first time ever, the 16 characters from the launch roster are joined by the 6 characters from Season 3… all playable for free! By our count, that's 22 reasons to jump into the Free Trial and see what you've been missing! Sales on both platforms also run now through August 13 th , offering huge savings on in-game content in addition to 60% off Street Fighter V and 50% off Street Fighter V: Arcade Editio n.
Extra Battle: Cody (Vergil)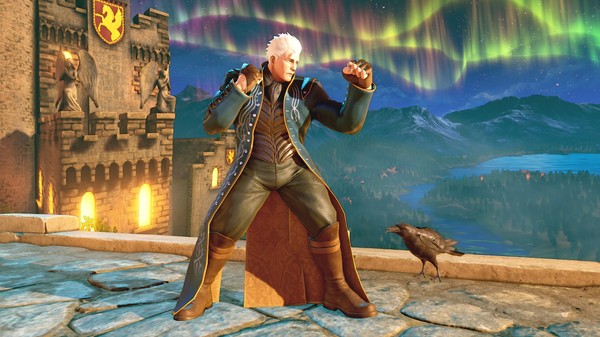 His opponents may cry when Cody goes to battle in this Vergil costume for SFV: AE. This Devil May Cry inspired costume for Cody and accompanying Vergil, Dante and Nero battle music will be available in Extra Battle mode from August 30 th through September 27 th.
Fighting Chance: M. Bison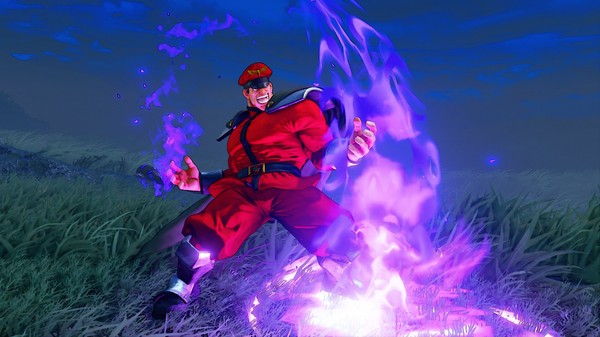 Backed up by the Psycho Drive in the Street Fighter Alpha series, M. Bison was not only at the peak of his power, but he also sported one of his most dominant looks. This menacing outfit returns to SFV: AE on August 4 th in Fighting Chance!
This is a sumo-sized update, so go hit the streets and enjoy all of this new content in Street Fighter V: Arcade Edition !
Street Fighter V: Arcade Edition Free Trial, Breath of Fire II Content, Sales and More!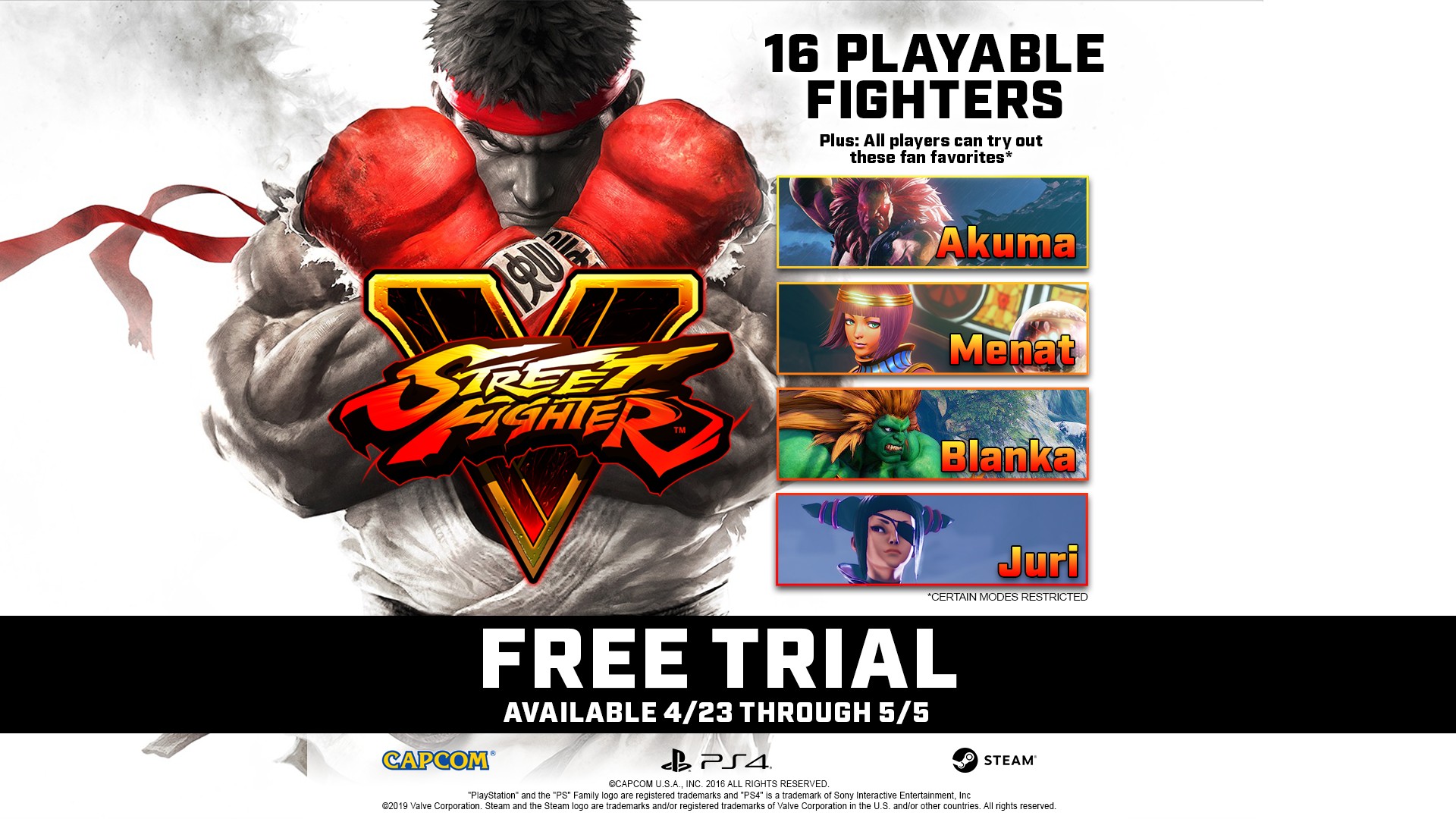 Curious about Street Fighter V but haven't gotten your feet wet yet? Well now is your chance as we're hosting a free trial, beginning April 23 at 1pm PT (download begins at 9am PT) / April 24 at 12am UTC and running through May 5 PT / May 6 at 5pm UTC. For the free trial on PlayStation 4, a PlayStation Plus subscription is not required to download and play offline, but it is required to play online. For PC users, the Steam client is required for the trial. All the initial content from the original Street Fighter V and the modes introduced in Street Fighter V: Arcade Edition are included for free during this time.
Click the "Try Free Demo" button on the left.
Scroll down and click "Play Game"
DLC Characters Unlocked – All 16 original characters included with the game are playable in the free trial, including classics like Ryu, Ken, Chun-Li, M. Bison and more! As a bonus, four fan-favorite DLC characters will be available for free during this trial: Akuma, Blanka, Juri and Menat! These four characters will only be available in Ranked, Casual, Battle Lounge, Training, and Challenges.
For those of you who already own Street Fighter V and Street Fighter V: Arcade Edition but have not yet acquired Akuma, Blanka, Juri or Menat, these four characters will be unlocked to you during the free trial period as well. If you decide to purchase any of these characters during the trial, you keep any progress made with each character.

Arcade – Introduced in Street Fighter V: Arcade Edition, this mode allows you to relive the past main entries in the series. If you're able to defeat all the computer-controlled opponents under various conditions, you can unlock over 200 unique illustrations from multiple artists which can be viewed in the Gallery.
Versus – Play against another local player or against the computer with different difficulty levels.
Challenges – Learn how to use each character in Demonstrations and Trials or see how long you can fight in Survival Mode.
Training – Practice against a dummy AI as you test out set-ups, combos and get used to a character without the pressure of a real match.
If you have friends or family who have always wanted to try Street Fighter V, let them know this is their chance!
In addition to the free trial, Capcom is offering discounts on popular Street Fighter V content, including all editions of the game, character passes and costume bundles at 30% to 70% off. Sale items include a 50% discount on Street Fighter V: Arcade Edition for $19.99, Character Passes from all three seasons are 50% off, the Original Characters Battle Costume Bundle is 70% for $8.99 and more!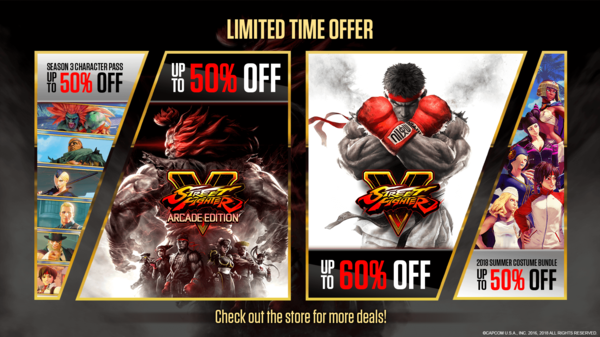 Check out the PlayStation , Steam and Capcom stores for the full list of sale items! The sale in North America will run April 23 thru May 6 for PlayStation 4, and thru May 5 for Steam players.
BREATH OF FIRE II EXTRA BATTLE CONTENT
What do Falke from Street Fighter V and Katt from Breath of Fire II have in common? From May 10 to June 7 in Extra Battle Mode, Capcom is teaming up these two heroines for a crossover costume featuring the beloved role-playing classic originally published in 1994. Both Falke and Katt expertly wield staves in battle, and both know guys named Ryu (different dudes) – what match could be more perfect?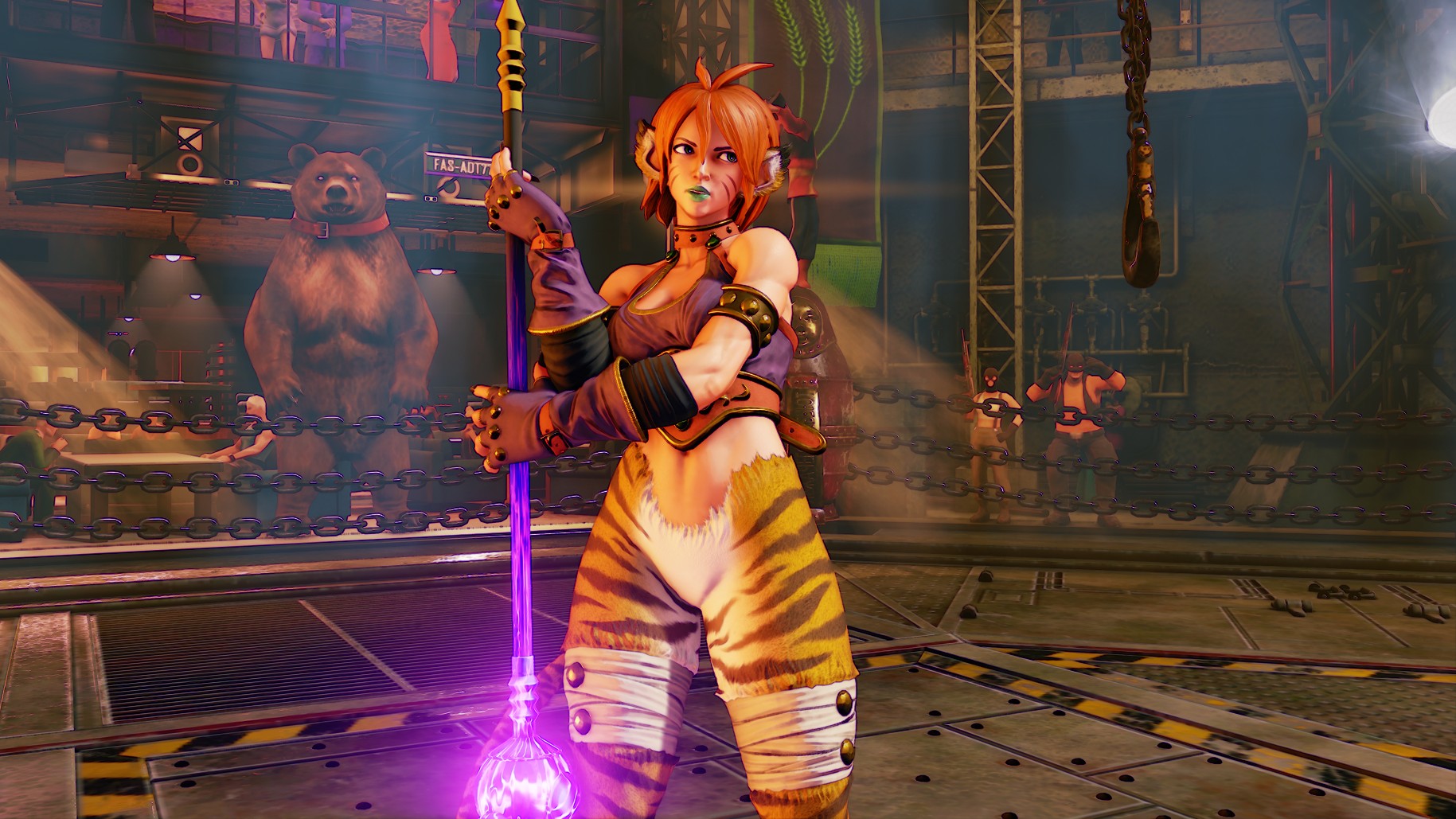 Additionally, you can obtain the Breath of Fire II background music during this time in Extra Battle Mode, which will also be available May 10 through June 7!

M. Bison's Classic costume returns to Fighting Chance
For those who missed out on M. Bison's more traditional look last November, obtain a Fantasy Fortune Reading and pay Menat a visit – you might just unlock M. Bison's Classic costume! Try your luck between April 23 and June 15 when M. Bison's Classic costume returns to Fighting Chance.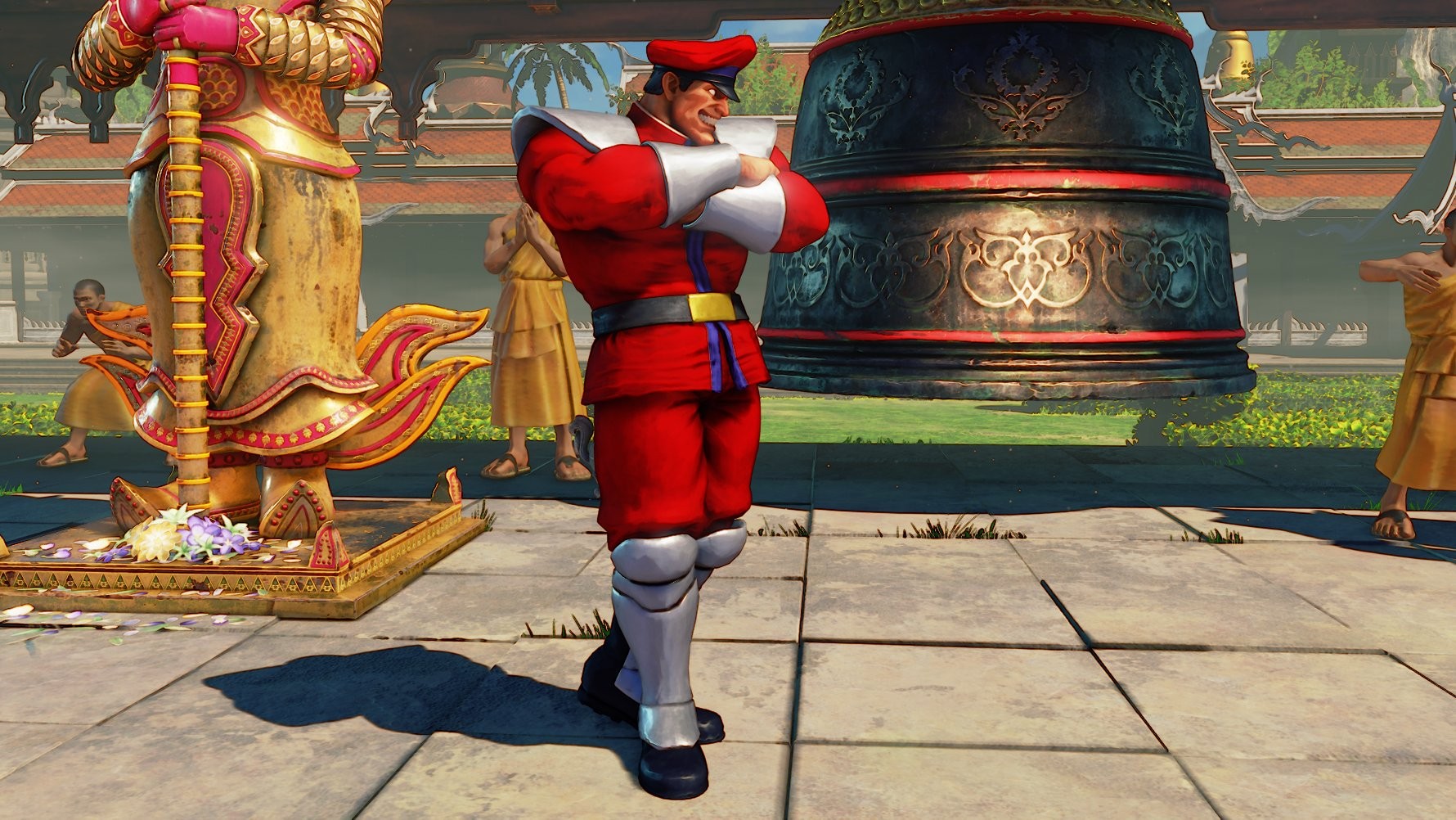 CAPCOM PRO TOUR DLC IS BACK!
In case you missed any of the 2016, 2017 or 2018 Capcom Pro Tour (CPT) DLC for Street Fighter V, don't fret! The bundles return on April 23 for the following prices:
2016 CPT DLC Bundle: $9.99
2017 CPT DLC Bundle: $14.99 (previously $24.99)
2018 CPT DLC Bundle: $14.99 (previously $19.99)
COSTUME BUNDLES
Capcom is also kicking off a sale of essential character bundles starting April 23 featuring some of Street Fighter V's most iconic characters. All of these prices and bundles are for North America. For sales happening in other regions, please see their respective channels.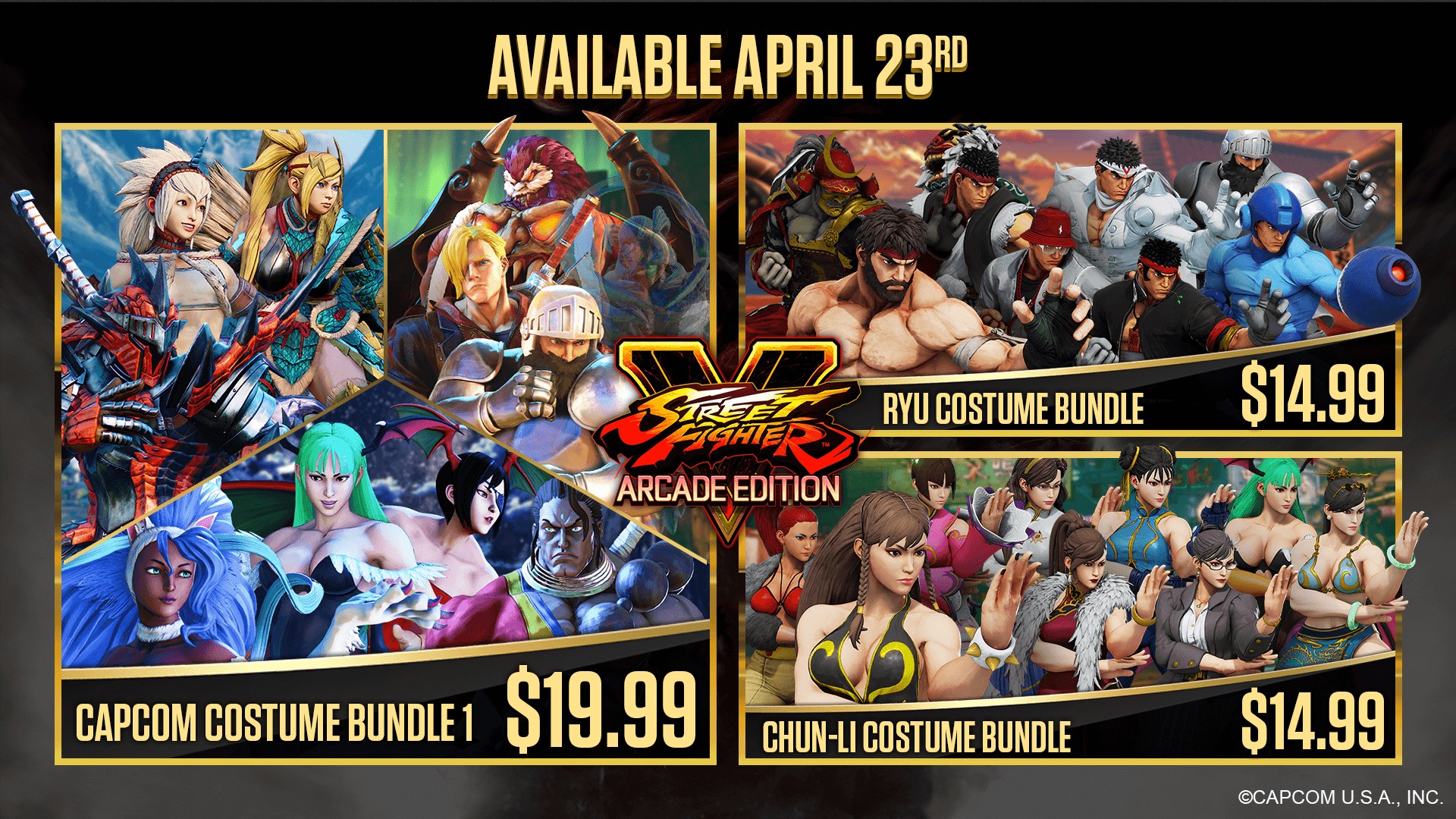 Ryu Bundle (8 costumes, $14.99)
Battle Outfit 1
Halloween
B-Boy
School Uniform
Capcom Pro Tour
Arthur
Mega Man
Jin Saotome
Costume Colors

Battle Outfit 1 (all colors)
Arthur (all colors)
Jin Saotome (all colors)
Chun-Li Bundle (9 costumes, $14.99)
Battle Outfit 1
Swimsuit
B-Girl
Capcom Pro Tour
School Uniform
Professional
Nostalgic
June
Morrigan
Costume Colors

Battle Outfit 1 (all colors)
June (all colors)
Capcom Costume Bundle (3 bundles, $19.99)
Monster Hunter Bundle
Devil May Cry and Ghosts 'n Goblins Bundle
Darkstalkers Bundle
The free trial for Street Fighter V: Arcade Edition is just ONE WEEK away, so plan accordingly and we'll meet you in the streets from April 23 thru May 5!
Capcom April Fools' 2019 Roundup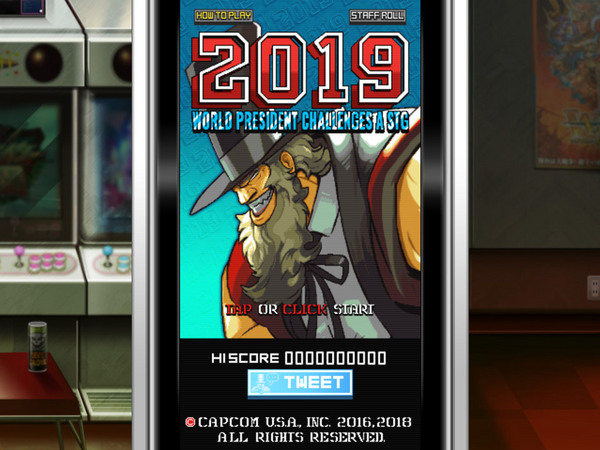 It's that time of year again, when you can't believe anything you read on the internet... okay, this time even more so than your average day: April 1st!
This year, our teams in Japan took some time to go all out on some pretty elaborate and surprising activities. They're not so much about deceiving you, but just having a fun time with our games.
You may have noticed these going live around 24 hours ago, so if you noticed any of these popping up on March 31st, just remember this for next year: Japan Standard Time is roughly 13 to 16 hours ahead of US time zones.
Street Fighter: World President Challenges a Shooting Game
In a classic throwback mini-game, but also a very fitting tie-in with the anime Hi Score Girl , you get to play a 1942 style shoot 'em up as G, President of the World.
If this description and the header image of this blog sounded and looked appealing to you, check it out here: game.capcom.com/cfn/sfv/aprilfool/2019
---
Resident Evil: Zombies Wanted
Okay, so contrary to what the website will tell you, we're not actually running out of zombies in the game... that's not how video games work. That said, the main stat shown up front is a real number! Since launch, Resident Evil 2 players have killed over 770 million zombies! :o
Anyways, check out the application page here, and make sure to apply and share your results: I got the Stunt Zombie job. game.capcom.com/CapcomDev1/aprilfool2019...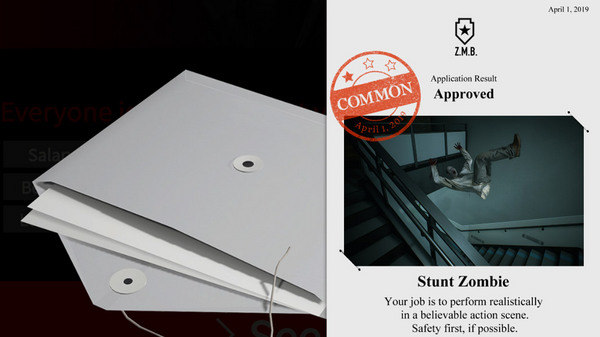 ---
Devil May Cry: Playable Empusa
The Trickster gang in the Devil May Cry team got together and tried to pull this fast one on us... I'll just leave you with the Tweet + video here so you can watch for yourself; just make sure to stick around till the end for the non-joke portion. twitter.com/dev1_official/status/1112511...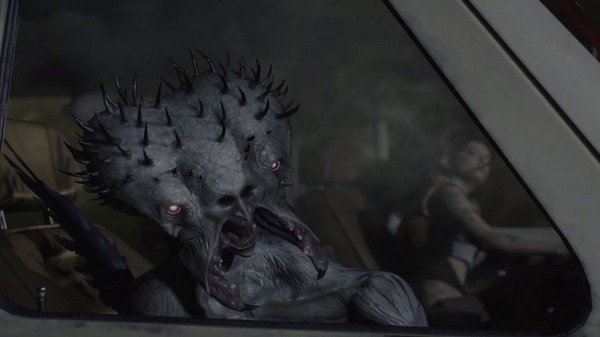 I kinda really want to play DMC5 as an empusa now....... T_T
---
Anyways, that's all we had in store for this year. Have fun!
CPT Kicks Off at Final Round This Weekend, Debuts New Theme Song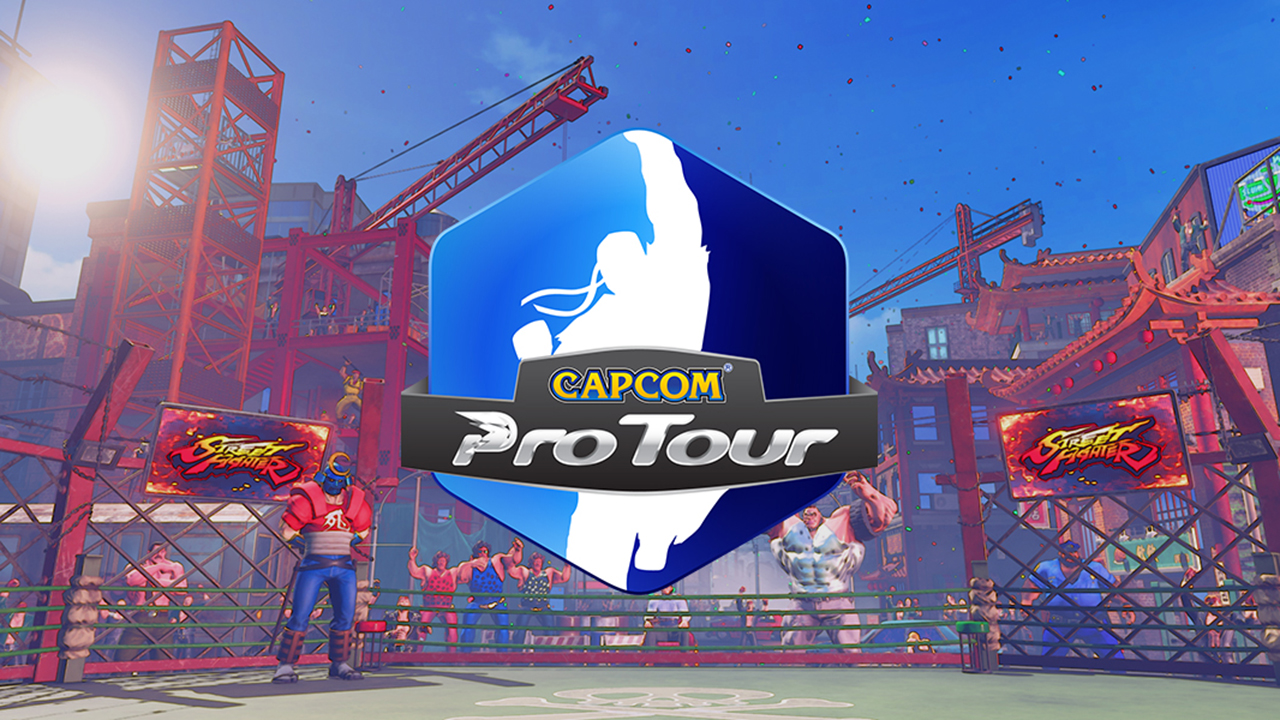 Hello Street Fighter fans. The 2019 Capcom Pro Tour season is ready to kick off this weekend with Final Round 2019 !
As a Premier Event, players from around the world will be flying in to Atlanta, Georgia to compete for up to 700 points on the Global Leaderboard for a 1st place finish.
In addition to the start of the season, featuring Street Fighter V: Arcade Edition, the CPT has new theme song called True Champion by music group PKCZ® appearing by courtesy of LDH Music & Publishing INC. debuting at Final Round. PKCZ, consisting of Exile Hiro, DJ Makidai, Verbal, DJ Daruma as its core members, creates new sound by mixing "true excitement and the sensation of indescribable cool." You might even recognize some of Exile Hiro's previous work on Street Fighter IV's Indestructible theme song.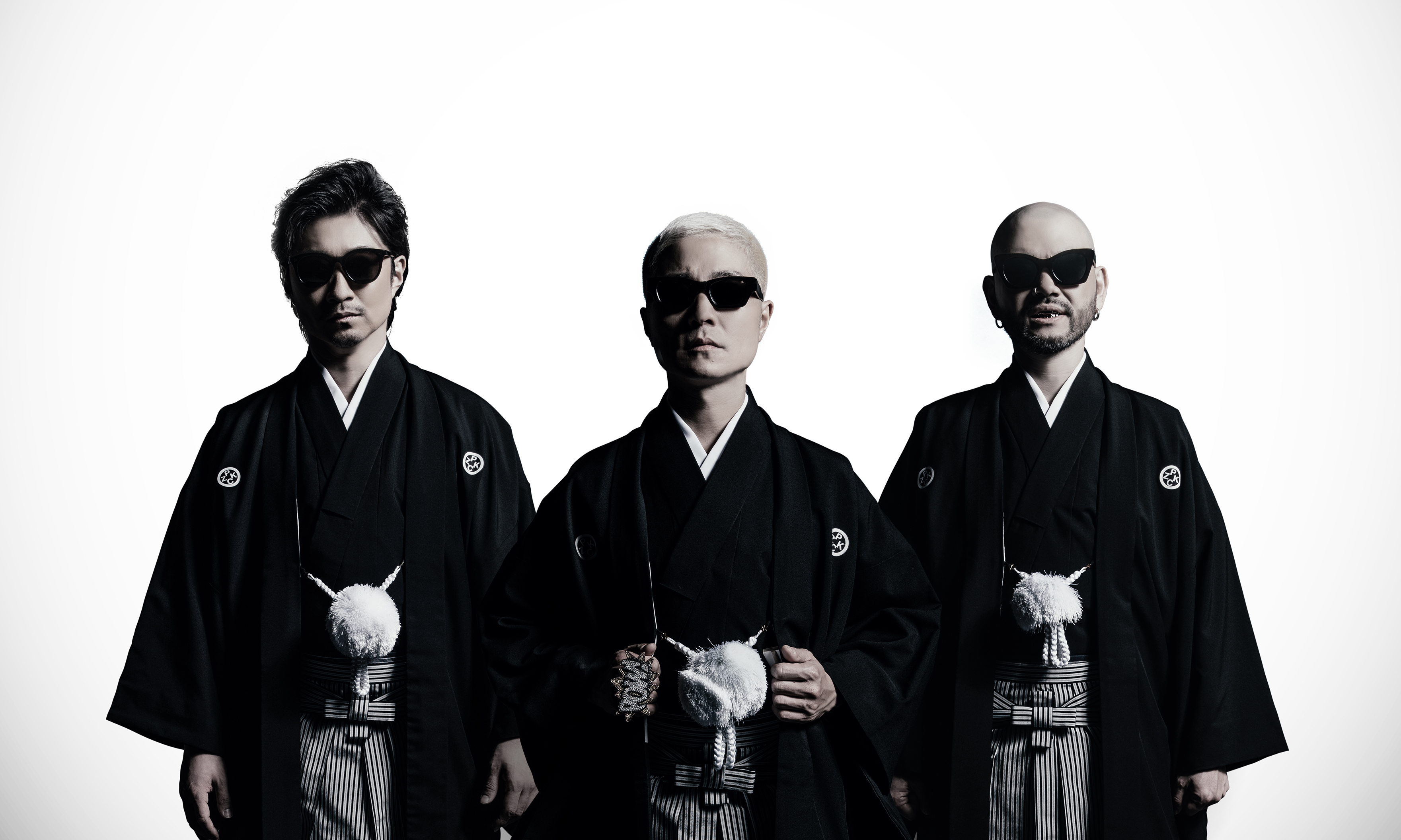 If you're at Final Round, you'll get to hear True Champion for the first time! For now, tune in to a sample of the track on Capcom Fighters YouTube .
Final Round always brings the hype and the level of competition will be off the charts. You won't want to miss a second of the action so tune in March 15-17 on the following channels:
Twitch.tv/CapcomFighters
YouTube.com/CapcomFighters
Facebook.com/StreetFighter
®
New Details On Street Fighter League: US-Pro 2019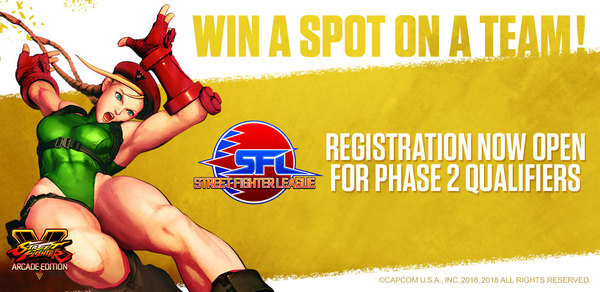 Hello Street Fighter fans. The Street Fighter League: US-Pro 2019 is officially in progress and we have some updates and new details to share with you!
First, allow us to congratulate the winners of the SFL Phase 1 East and West Coast Online Qualifiers – RobTV and UpToSnuff, respectively. By winning the Online Qualifiers, they've placed themselves in the draft pool for SFL 2019.
Phase 2 East and West Coast Online Qualifiers registrations are open right now. If you competed in the first phase, you're still eligible to play in the second and third phases. Take control of your destiny by registering on the SFL 2019 Smash.gg page and put yourself on an SFL team!
Now on to the actual tournament format of the SFL. As mentioned previously, the 2019 SFL is a 3v3 teams-based competition. Once the captains and players have been determined – via Online Qualifiers and the Community Vote (which we'll get to in a bit) – a draft will take place to form the six teams.
We've put together this handy infographic to visualize the process.

Six teams will compete in a double round robin elimination tournament until we have a winner. However, we're introducing something a little different to the competition than you're used to seeing in teams tournaments – the character ban.
Before each match, a team will have the choice of banning one character. Each team will then have to make a strategic decision to determine who will play what characters. Once the character selections are made, they are locked in and repeating characters will not be allowed.
The goal is to introduce a layer of team strategy into the competition rather than focus solely on the individuals.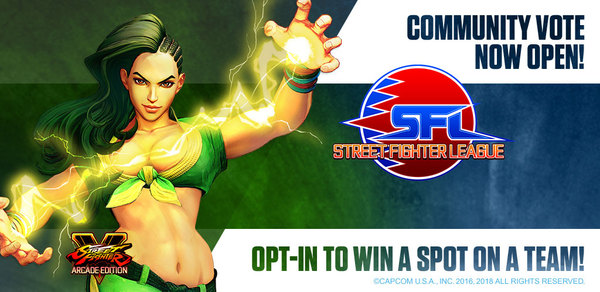 If you don't make it into SFL via Online Qualifiers, you still have a shot through the Community Vote. You can log into the official Smash.gg SFL Community Vote page and opt in right now. The opt-in phase lasts until Friday, March 15, 2019. At that time, the community can then vote on the players until March 17.
The six players with the most votes will win the final spots in SFL 2019 and be placed into the draft pool along with the Online Qualifiers.
That's it for now but we still have more info to share in the coming weeks so make sure you follow Capcom Fighters on Twitter and Facebook for updates on SFL 2019.
Gear up with a horde of new costumes on February 26 for Street Fighter V: Arcade Edition!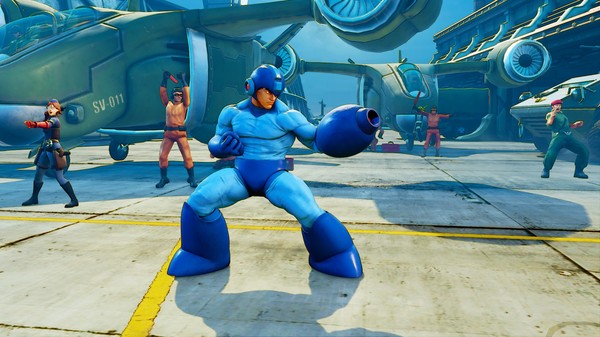 Ready? Slide into February with new costumes for Ryu, Sakura, Alex, and a certain wrestler from some of Capcom's iconic series!
Mega Man for Ryu (Mega Man) – Mega Man needs no introduction, as the Blue Bomber and hero of 20XX is just as iconic as Ryu. In fact, if you look really closely, a charged Mega Buster shot almost resembles a Hadoken, making this costume a perfect fit for Ryu! This costume is available for purchase for MSRP $3.99.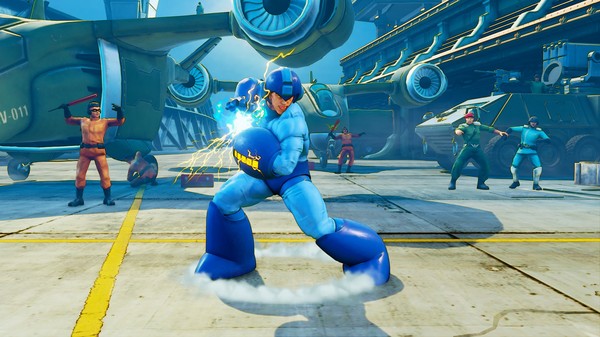 Roll for Sakura (Mega Man) – Those familiar with the Mega Man series are probably familiar with Roll, Mega Man's "little sister" and Dr. Light's assistant. In the Mega Man Legends games, Roll Caskett is a different character entirely – a genius mechanic and best friend of Mega Man Volnutt who's searching for a grand treasure. This costume is available for purchase for MSRP $3.99.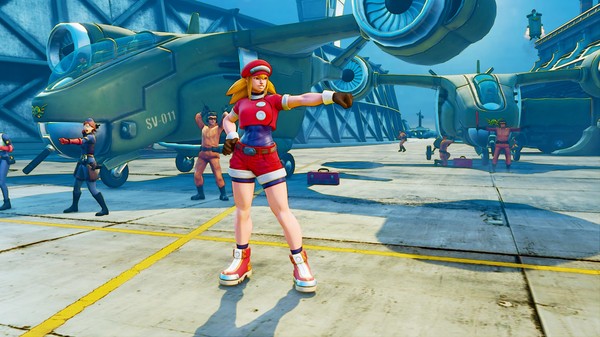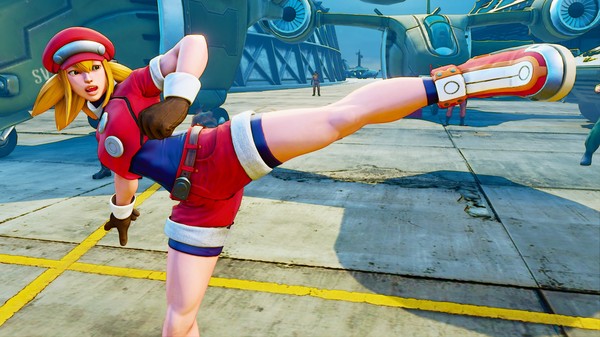 Leo for Alex (Red Earth) – Leo is one of four playable characters in Red Earth, a Capcom fighting game series first released in 1996. As the king of Greedia, Leo was cursed to become half-lion half-man by unknown invaders. He has now accepted his fate and holds this curse as a symbol of strength. This costume is available in Extra Battle Mode starting March 15! During this time, you can also obtain Leo's Theme to be used as background music.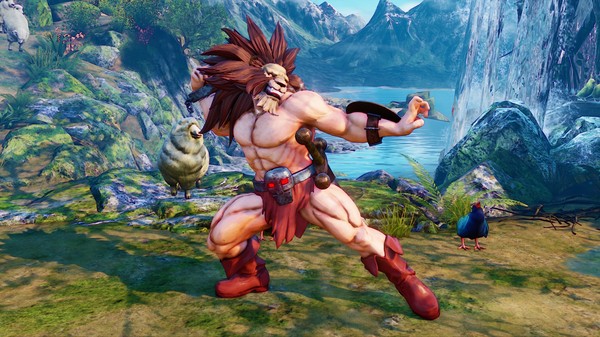 In addition to the ongoing Guts Man costume for Balrog in Extra Battle Mode, all four of the Mech costumes for Zangief, F.A.N.G, Juri, and Abigail have returned as of February 22!
The Gief – He wants to be a bit more humble and hide his true identity in the ring with a mask. But let's face it, it's not hard to figure out who's behind the mask. This costume is available in Fighting Chance on February 26!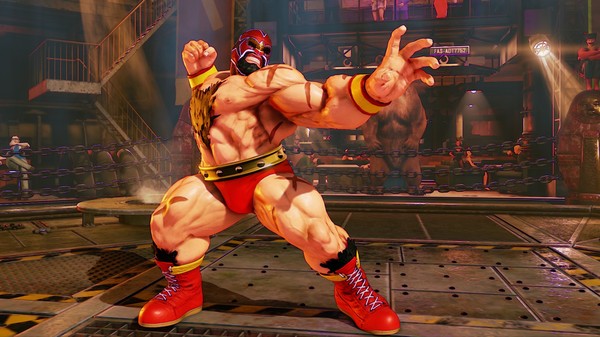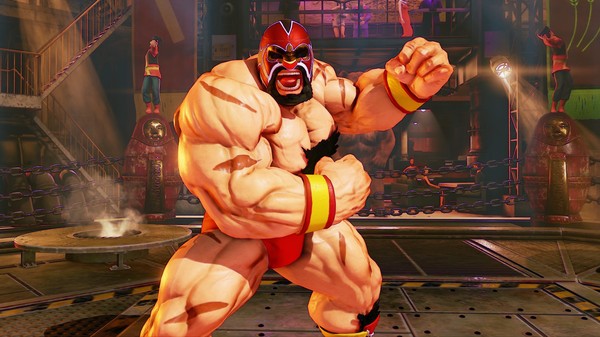 BUNDLES
Robot Bundle – Keep those circuits going, because we're putting the previous robotic-themed costumes from Extra Battle Mode into a shiny new bundle for a limited time. The Robot Bundle is available for $9.99 and includes Mech Zangief, Mech F.A.N.G, Mech Juri, Mech Abigail, the Jin Saotome costume, and the Cyberbots background music.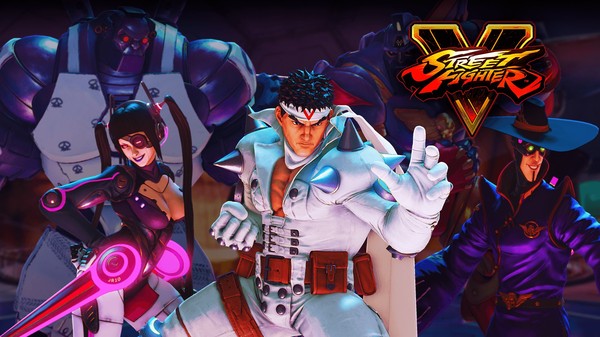 We hope you enjoy our technological celebration before spring rolls around!
UPDATES
The Ver. 4.021 update slated for release on Wednesday, February 27, 2019 implements design changes to improve operation stability for DirectInput USB controllers used with the Steam version of the game.
If your controller (primarily PlayStation®4 controllers, arcade sticks, etc.) employs DirectInput, launching STREET FIGHTER V after applying the above update will result in the loss of controller functionality.
After installing the 4.020 update, please adjust your settings as per the instructions at the link below in order to resolve the issue.
*Please note that Xinput controllers (Xbox 360 controllers, Xbox One controllers, etc.) do not experience this issue.
To learn how to update your settings, head here: game.capcom.com/cfn/sfv/systemfault/1327...
Street Fighter League Online Qualifiers Registration Open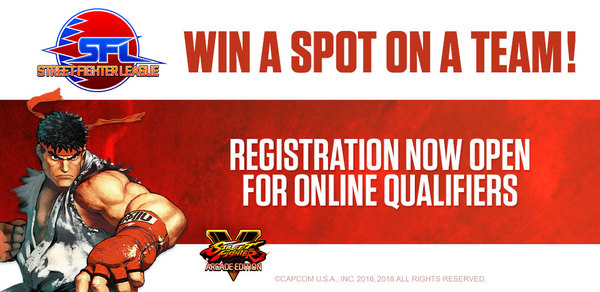 Prospective pro Street Fighter V: Arcade Edition players, the time has come to prove you belong in the upcoming Street Fighter League: US-Pro 2019 (SFL)!
Recently, we introduced the new 3v3 teams league and while we're finalizing our team captains, we're ready to roll out the next phase of the first season.
Six total winners (one from each online tournament) will qualify for SFL's first draft. In addition to the team captains, we'll be holding a community vote for the final six players going into the draft. Check back here for more details on both the voting and draft process soon.
The SFL Online Qualifiers format will be double elimination and best 2-out-of-3 format up to Top 8, and best 3-out-of-5 through Top 8. Each weekend will feature an Online Qualifier event for East and West Coast regions, respectively, with a player cap of 256.
Online qualifiers are broken down into three phases:
Phase 1 will begin with the West Coast qualifier on March 1, 2019 and the East Coast qualifier on March 2, 2019.
Phase 2 West Coast qualifier takes place on March 8 and the East Coast qualifier on March 9.
Finally, Phase 3 concludes with the West Coast qualifier on March 15 and East Coast qualifier on March 16.
Players who want to compete in the SFL Online Qualifiers can visit the Smash.gg page and register now!
No purchase is necessary and you must be a U.S. citizen and be at 16 years or older to compete. Players will be able to enter multiple events once the registration opens upon the conclusion of the weekend's tournaments. Read more about the rules and regulations for the online qualifiers on the Smash.gg page .
Stay tuned as we have more information coming on the SFL!
Capcom Pro Tour 2019 Full Schedule and Details Reveal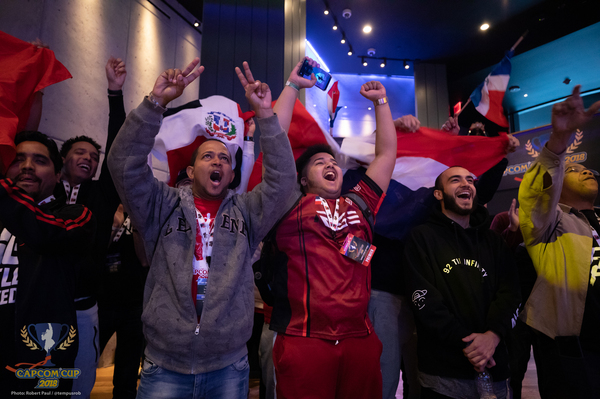 Hello World Warriors. As we confirmed at Capcom Cup in December, Capcom Pro Tour (CPT) is coming back for a brand new season. We're gearing up for another exciting season featuring Street Fighter veterans and up-and-coming new players as they battle to become the world champion.
To help get CPT competitors and community ready for the 2019 season, we have a lot of new details to share with you today, including the schedule , beginning with Final Round in Atlanta, GA March 15-17 format changes for 2019, and new events!
Street Fighter V: Arcade Edition ( SFV:AE ) will once again be the focus of CPT 2019. Players will compete for a total prize pool worth over $600,000.
We've also taken a lot of community feedback into consideration and we've made some big changes for 2019. Read on for the full details and be sure to follow Capcom Fighters on Twitter , Facebook , and Instagram for all the latest updates on the Capcom Pro Tour.
How to Qualify for Capcom Cup 2019
Thirty-two of the best SFV:AE players from around the world will compete for the Capcom Cup. These players will secure their places at Capcom Cup 2019 by competing in Capcom Pro Tour events throughout the year.
We've made some modifications to the rules this year in an effort to make competition more accessible. Below are the ways players can qualify for Capcom Cup 2019.
The Capcom Cup 2018 Champion Returns
As the reigning Capcom Cup champion, Gachikun will earn an automatic qualifying spot into Capcom Cup 2019. The Capcom Cup champion will need to compete throughout the season for seeding purposes at the CPT finale.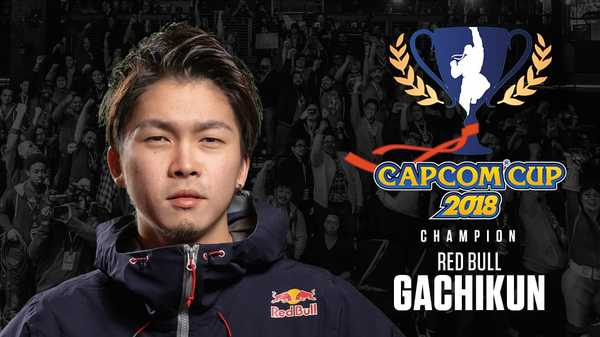 Qualify Through the Capcom Pro Tour Leaderboard
You might notice there is a new Super Premier tier of events in addition to the Capcom Pro Tour 2019 Premier and Ranking Events. Points earned in these events go towards a player's Global Leaderboard standing. At the end of the year, we'll be taking the top 26 players from the Global Leaderboard and Regional Finalists to fill out qualifying spots in Capcom Cup 2019. Players and fans can see who is in the running for Capcom Cup at any time by going to the CPT Leaderboards on the Capcom Fighters web site.
Win the Capcom Cup 2019 Last Chance Qualifier
The Last Chance Qualifier will return for Capcom Cup 2019 and will be open to anyone who wants to compete and is not already qualified for the finals, regardless of which region he or she is from. The winner of this tournament will be the last player to qualify for Capcom Cup 2019.
We've adjusted the CPT point values this year with the addition of the Super Premier Events and based on feedback regarding Ranking Events.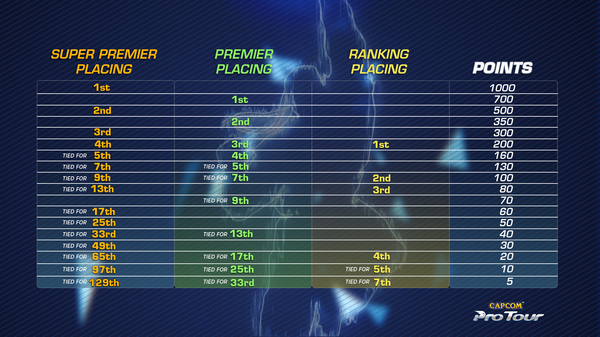 Capcom Pro Tour Event Season
So what's different about the CPT structure in 2019?
Introducing Super Premier Events
As mentioned, there is the Super Premier Events tier. These events are limited to three specific tour stops – Evo 2019, Japan Premier (venue/location TBD), and North American Regional Final (venue/location TBD). The point values and prize pools will be higher than the standard Premier Event (for NA Regional Finals, this would apply to the open tournament). Winners of these events will have the greatest chance to qualify for Capcom Cup 2019 through the CPT Leaderboard.
Premier Events Structure
2019 will feature 11 Premier Events across the four regions (North America, Europe, Asia, and Latin America and four Regional Finals. Looking at the schedule, you can see the biggest difference for 2019 is the return of a Premier Event in LATAM with Game Over and First Attack taking over as the LATAM Regional Final.
CPT Premier Event point values largely remain the same, meaning players who win a Premier Event will still have a great chance at qualifying for Capcom Cup 2019.
Ranking Events Structure
In 2018, we reduced the point values and spread among players for Ranking Events. We received a lot of feedback and have determined that those values needed to be readjusted for 2019. You will see an increase in the amount of points and the overall spread among players.
Online Ranking Events Structure
The overall number of Online Ranking Events is less in 2019 but we have redistributed some of the events for better coverage across certain regions and have added new events as a way to represent certain regions that were not able to compete online in the past, such as Australia and Middle East. See the schedule for event dates. We'll have more information about region breakdowns and registration in a future update.
Regional Finals Structure
2018's Regional Finals format was confusing to players and fans and we've attempted to simplify that. All Regional Finals will continue to have an open tournament where players can earn CPT Global Points as a way to qualify for Capcom Cup. However, the open tournament will no longer award CPT Ranking Points. There will still be a Regional Finals Top 8 awarding a qualifying spot to the player from that region.
Asia, Europe, LATAM will award the same points values as a Premier Event. NA Regional Finals is a Super Premier Event, and will award the appropriate points values.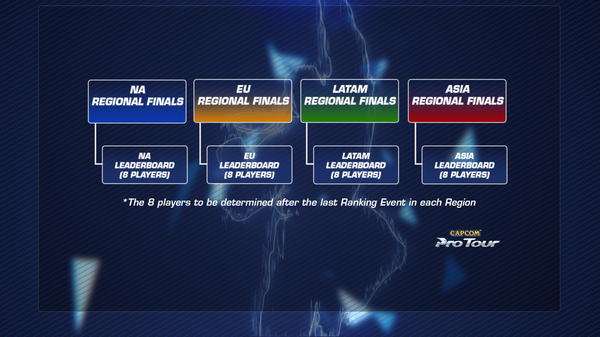 Tournament Schedule
Below is a list of events for Capcom Pro Tour 2019. This is an in-progress schedule and we will update further once some event details are finalized. Please see each event's website or social media accounts for up-to-date venue, registration, or any other additional information. Once again, you can follow Capcom Fighters on Facebook , Instagram , and Twitter and visit the official Capcom Pro Tour site for event updates!
SUPER PREMIER EVENTS
EVO CHAMPIONSHIP SERIES - Las Vegas, NV, August 2-4
JAPAN PREMIER - Japan, TBD
NA REGIONAL FINALS - TBD
GLOBAL PREMIER EVENTS
FINAL ROUND 2019 - Atlanta, GA, March 15-17
NORCAL REGIONALS 2019 - San Jose, CA, March 29-31
THE MIXUP - Lyon, France, April 20-21
COMBO BREAKER - Chicago, IL, May 24-26
TAIPEI MAJOR - Taipei, Taiwan, June 8-9
CEO 2019 - Daytona Beach, FL, June 28 - June 30
GAME OVER - Santo Domingo, Dominican Republic, July 6-7
VSFIGHTING 2019 - Birmingham, UK, July 20-21
ESPORTS FESTIVAL HONG KONG 2019 - Hong Kong, August 24-25
CELTIC THROWDOWN 2019 - Dublin, Ireland, August 31 - September 1
FINAL FIGHTERS CHINA - China, September 7-8
ASIA REGIONAL FINAL - SEAM - Singapore, October 12-13
EU REGIONAL FINAL - EGX 2019 - London, UK, October 18-20
LATAM REGIONAL FINAL - FIRST ATTACK - San Juan, Puerto Rico, October 26-27
CANADA CUP 2019 - TBD, Canada, November 1-3
NORTH AMERICA RANKING EVENTS
APRIL ANNIHILATION - Philadelphia, PA, April 12-14
NORTHWEST MAJORS - Seattle, WA, April 26-28
TEXAS SHOWDOWN - Houston, TX, May 10-12
DREAMHACK DALLAS - Dallas, TX, May 31 - June 2
TORYUKEN - Toronto, Canada, July 13-14
DEFEND THE NORTH 2019 - Manhattan, New York, July 19-21
EAST COAST THROWDOWN - New Jersey, October 18-20
ASIA RANKING EVENTS
FV X SEA MAJOR - Malaysia, March 23-24
FIGHTER'S SPIRIT - South Korea, April 21-22
VERSUS MASTERS - Singapore, April 27-28
SAIGON CUP – Saigon, Vietnam, May 11-12
BATTLE ARENA MELBOURNE - Melbourne, Australia, May 17-19
THAIGER UPPERCUT X SEA MAJOR THAILAND 2019 - Bangkok, Thailand, June 22-23
EUROPE RANKING EVENTS
BRUSSELS CHALLENGE - Belgium, April 5-7
HEADSTOMPER - Malmö, Sweden, May 3-5
DANGER ZONE - London, UK, June 15-16
SONIC BOOM 2019 - Madrid, Spain, July 13-14
FIGHT CLUB - Cologne, Germany, August 17-18
ULTIMATE FIGHTING ARENA 2019 - Paris, France, September 27-29
LATIN AMERICA RANKING EVENTS
THE FIGHT - Colombia, June 22-23
FIGHT IN RIO - Rio de Janeiro, Brazil, July 13-14
NEVER GIVE UP - Santiago, Chile, August 31 - September 1
TRETA - Curitiba, Brazil, September 7-8
THUNDERSTRUCK - Monterrey, Mexico, September 14-15
FIGHTING FEST - Santo Domingo, Dominican Republic, September 28-29
FURIA TICA - San Jose, Costa Rica, October 5-6
ONLINE RANKING EVENTS
ASIA SOUTHEAST - April 6
NORTH AMERICA WEST - April 20
LATIN AMERICA WEST - May 18
MIDDLE EAST (EU REGION) - June 1
AUSTRALIA (ASIA REGION) - June 1
EUROPE EAST - June 8
LATIN AMERICA SOUTH - June 29
EUROPE WEST - July 27
LATIN AMERICA EAST - August 10
ASIA EAST - August 17
NORTH AMERICA EAST - September 28
CAPCOM CUP 2019 - TBD
Capcom_April_Fools_2019_Roundup